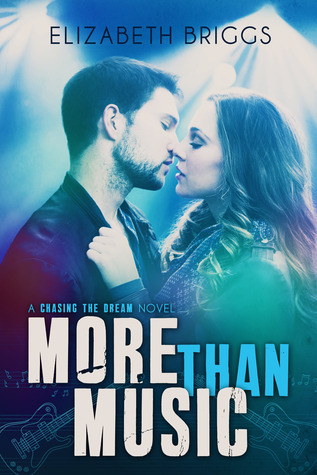 Obviously it's a good month for some very dear friends of mine! Liz, you've worked so hard for today. And YOU made this happen. You're an inspiration for so many writers. I have so much pride, love and respect for you, and I'm honored to be your friend!

Happy Book Birthday to another one of my girlies!!!!
CONGRATULATIONS!
YOU ROCK, LIZ!!
Here's the sexy book blurb:
Music major Maddie Taylor seems to have her life all figured out. She's just finished her junior year of college, has a summer internship lined up with the LA Philharmonic, and plans to go to grad school to write movie scores. Only her roommates know she practices guitar every night and secretly dreams of a louder life. But geeky girls like her don't get to be rock stars.
Tattooed singer Jared Cross has a new girl every week, but when he catches Maddie playing one of his songs, she attracts his attention in an unexpected way. His band needs a fourth member for The Sound, a reality TV show competition—and he wants her. Though Maddie refuses to be another notch on Jared's bedpost, she agrees to risk everything for the chance to be a rock star.
Once on the show, Maddie discovers there's more to Jared behind his flirty smile, and with each performance their attraction becomes impossible to ignore. When the show pressures Jared to flaunt his player image, they're forced to keep their relationship secret, but Maddie can't help but want something real.
As the competition heats up, Jared will do whatever it takes for his band to win, and Maddie must decide if following her dream is worth losing her heart.
REVIEW:
NA readers, watch out because your world is about to get rocked! I was very lucky to get to read this early on. For those who love The Voice, music and sexy guys with tattoos, this book is for you. Maddie and Jared's story starts out sweet and ends hot and steamy. Maddie is intelligent and adventuresome. And Jared isn't the typical rocker you expect him to be, refreshingly so.
This book was positive and fun all the way through, unlike some of the darker NA I've read (and put down.) Briggs does an amazing job connecting you to the characters and their love and passion for music. The best part, this is a series of more cleverly based reality TV shows with dynamic and diverse characters! I can't wait to see where the next characters take us.